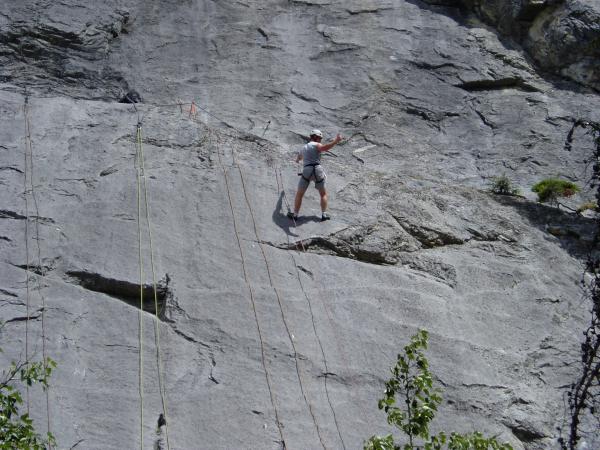 Wasootch D Slab 5.7 top rope. Short trad route can be seen in the top right corner.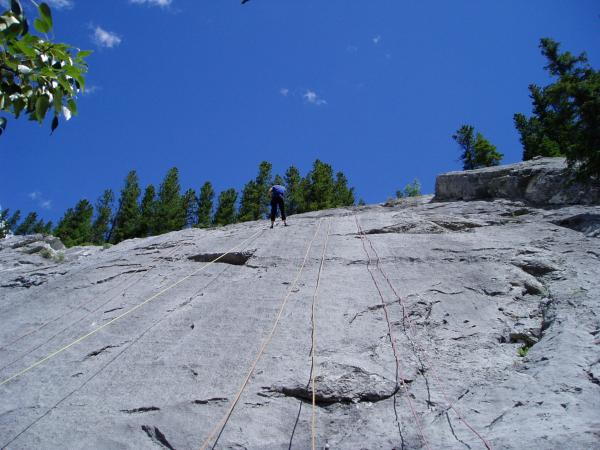 The Britsh Army was training, hence all the ropes, we added a couple.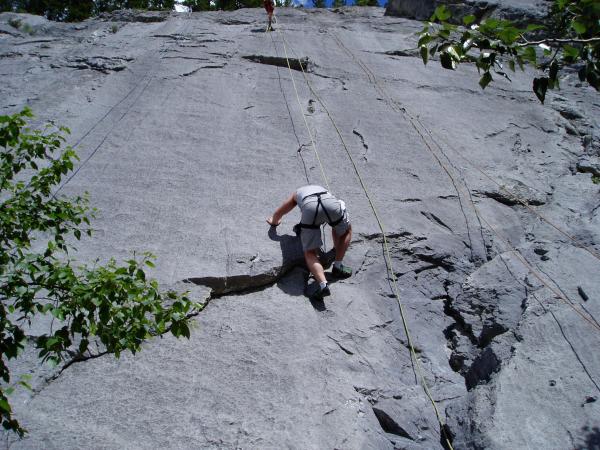 The slipper polish crux...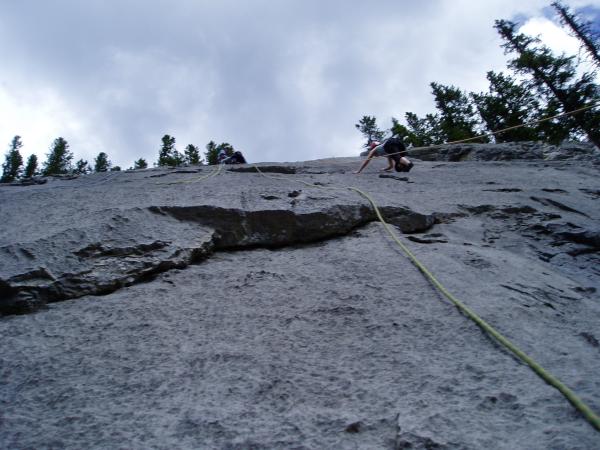 Reasonably steep friction slabs.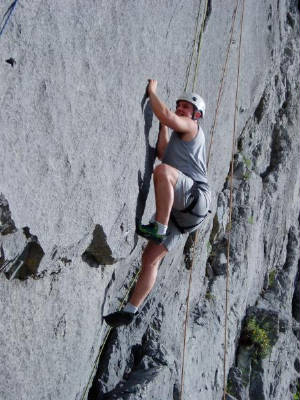 Amazing finger strength on the 5.12 route, who is this guy? LOL, camera angle a wee bit off!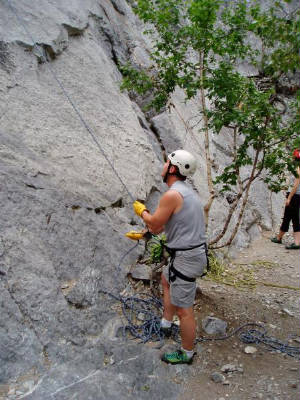 "Who is this guy?" ... oh ya he's the wimp belaying with the Grigri.