Dates: Late Winter 2006: April 16, 2006:
November 2006
Participants: Solo: Author and Carrie: Author and
Linda: Author, Wietse and Antri
Distance: 5km
Elevation Gain: 915m
Maximum Elevation: 2350m
Elapsed Time: 3:30 to 6:00
Published Routes: None
Published Rating: None
Difficulty - Endurance: 4
Difficulty - Technical: 3 (3.5 winter)
I attempted this peak twice before in poor winter conditions and was stopped the first time about 50% of the way up due to a lack of comfort in the party and then a second time solo at about 60% of the way up due to bad weather and route finding problems in the deep snow. On April 16, 2006 Linda and I made it (almost) to the summit. A cornice, icy rock, exposure and severe wind stopped us just shy of the cairn.
In November of 2006, Antri, Wietse and I blazed up this mountain and tagged the summit cairn.
The pictures below are from several different trips.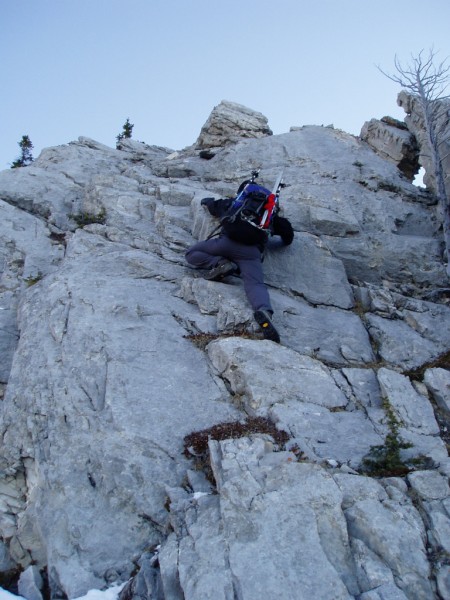 Antri soloing a short low 5th class pitch on the ridge. I ascended a bit more to the right in the corner [Last Trip]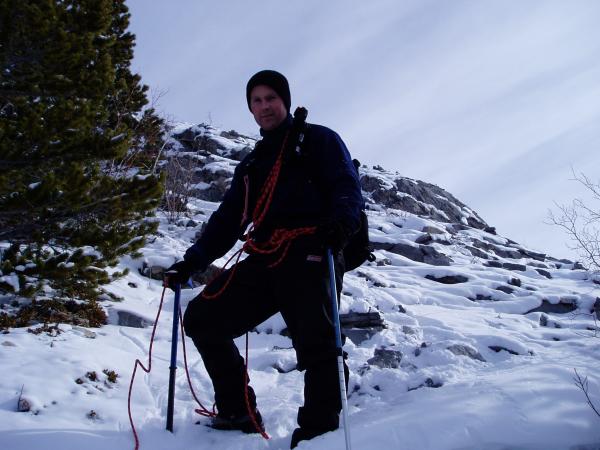 Going light, bowline/kiwi coil and a running belay using some rock ribs and trees for friction while coming down from the very icy rock behind me. [First Trip]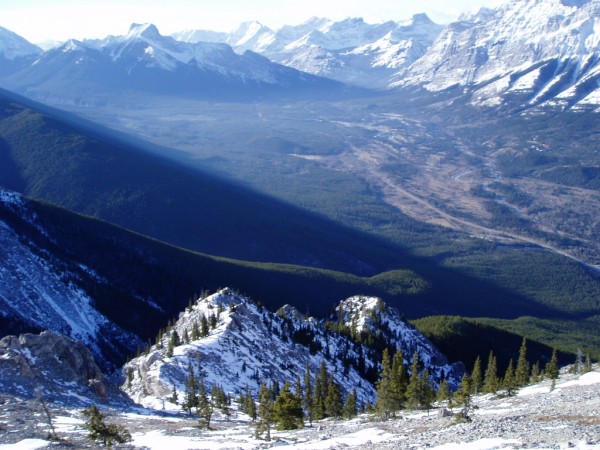 Looking back at the ascent ridge from the upper scree slopes[Last Trip]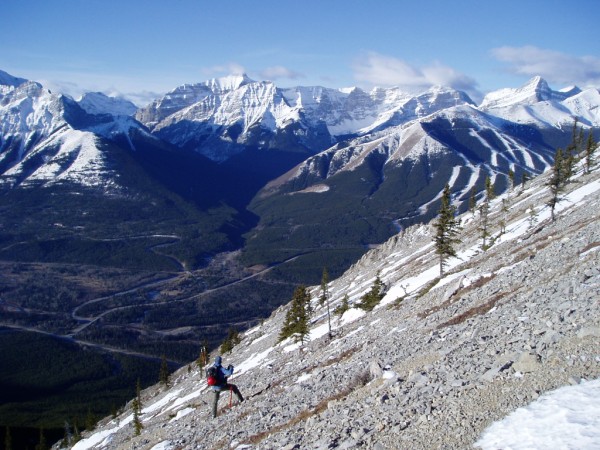 Wietse on the upper scree slopes with Nakiska in the background [Last Trip].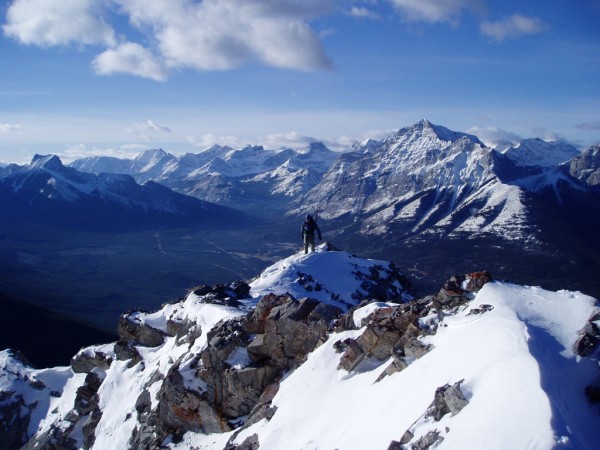 Wietse on the exposed summit ridge. Extremely poor conditions and a large cornice stopped Linda and I here on a prior trip.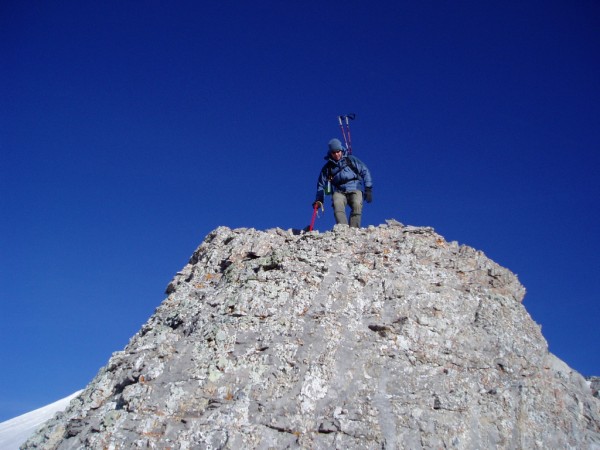 Wieste about to down climb from the summit ridge [Last Trip].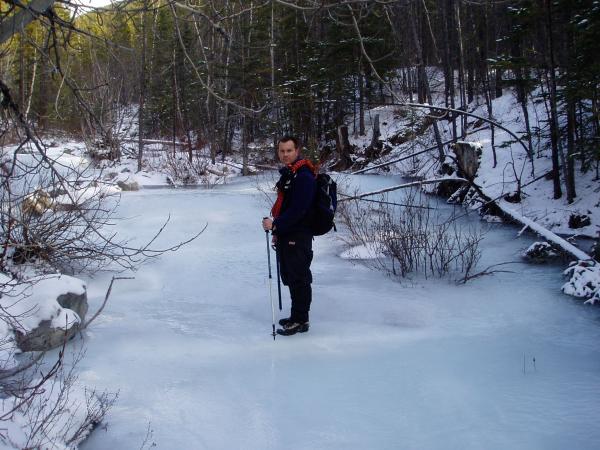 Standing on the rock solid frozen creek near the beginning of the climb [First Trip]. On my second trip the creek had overflown its bank and I bailed pretty badly on the ice in full view of traffic going down Hwy. 40