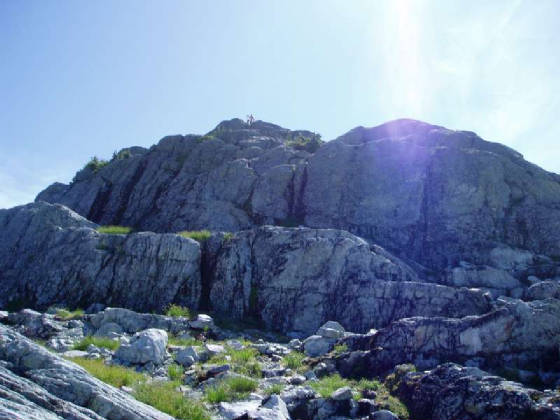 Looking back at the backside of the 1st Pump.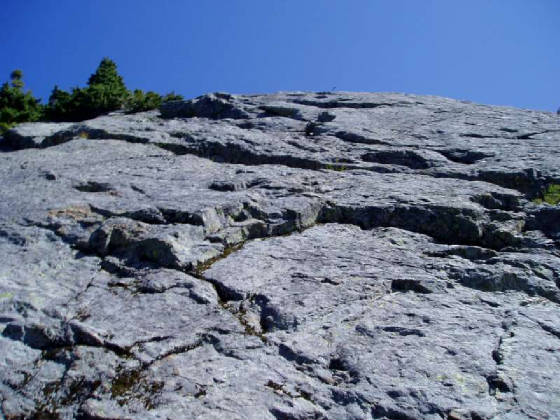 Steep but wonderful rock on the route to the 2nd Pump.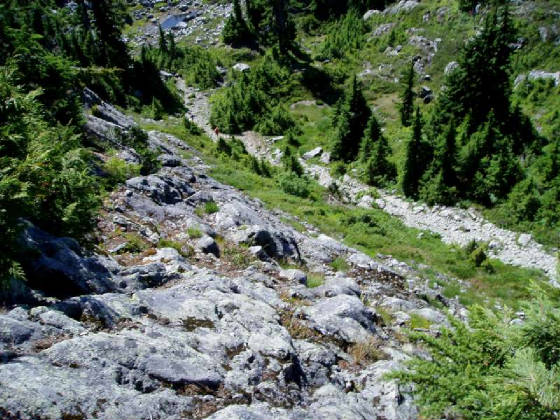 Looking down at the trail from the 2nd Pump.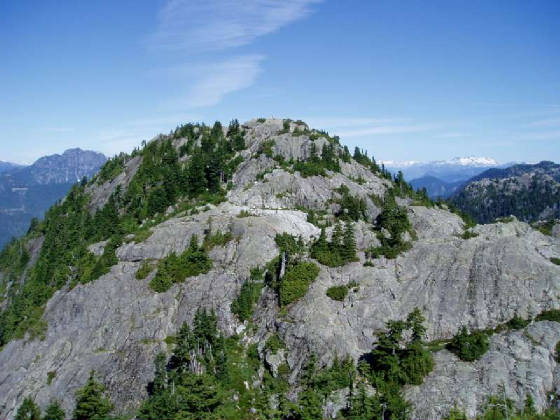 Looking at the final summit of Seymour from the 2nd Pump. Even the hiking trail involves some light scrambling to get up this peak.
The actual hiking trail has some mild exposure on the col between the 2nd Pump and Seymour but the rock is 100% solid. Note the orange trail marker under the tree branch.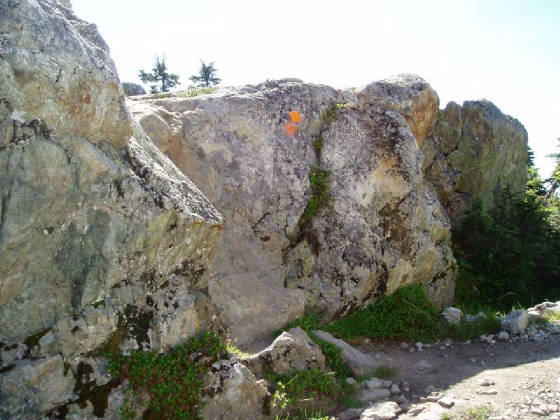 The Heart Mountain like "crux" on the hiking trail, LOL.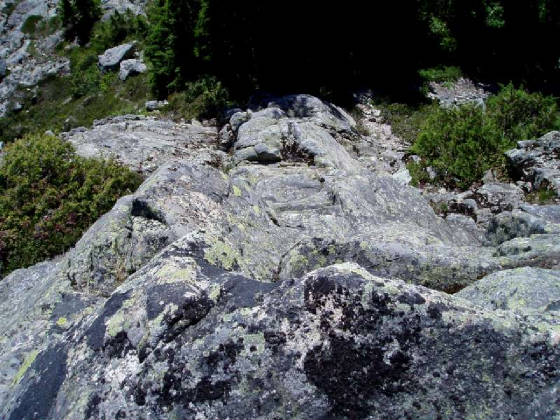 The final scramble to the summit. For some reason I found this kind of exposed and it had some low 5th class moves.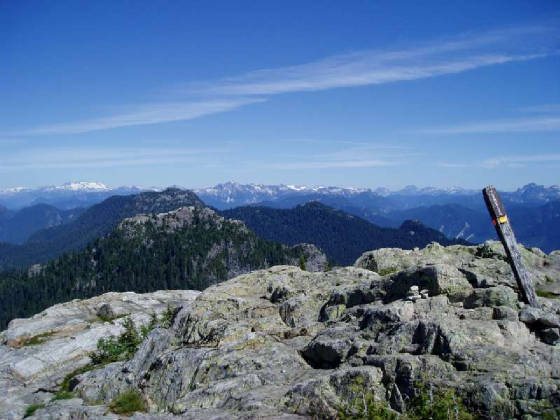 At the summit of Seymour looking North.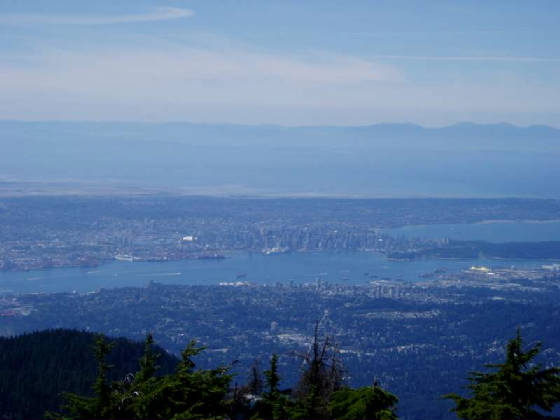 Telephoto of Van-City, the ocean and Vancouver Island. For some reason the picture picked up a haze (probably pollution!)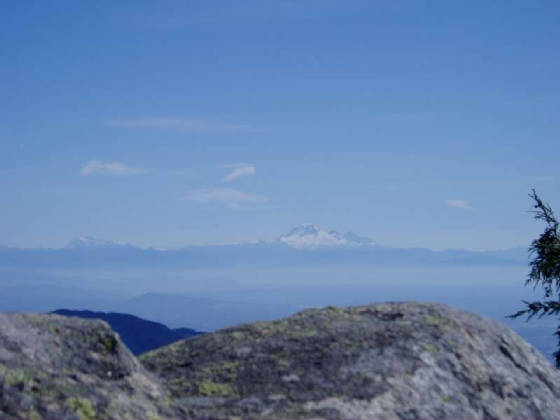 Mount Baker in the distance just across the US border.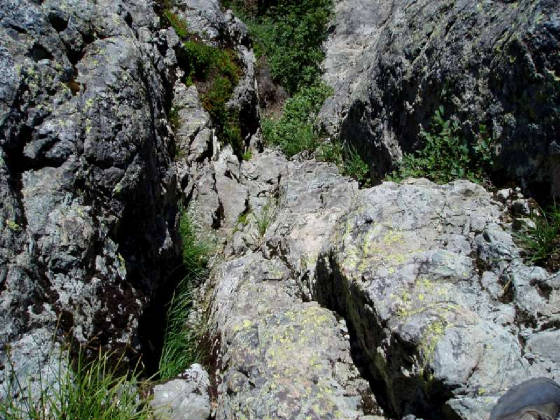 Looking down the descent gulley midway on the cliff from the 1st Pump. The outstanding rock rendered it no more than moderate 4th class.