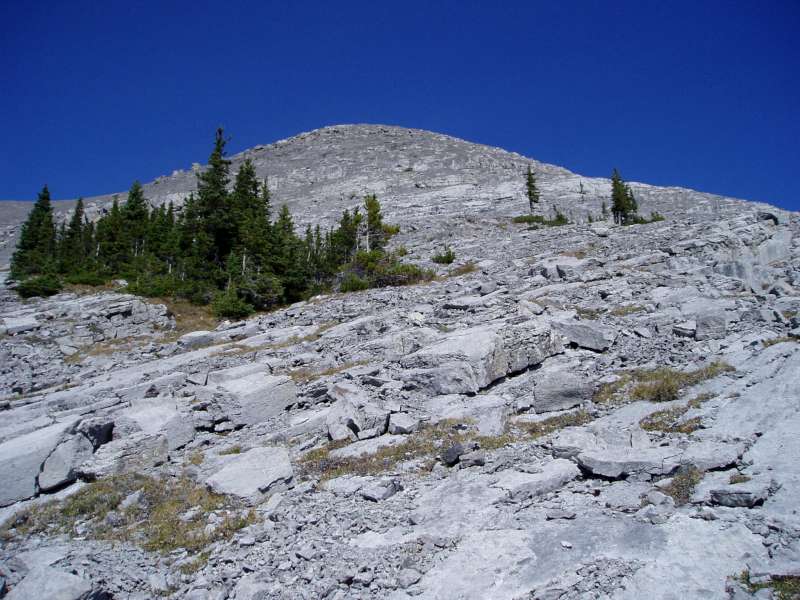 Looking up at the false summit. This is about where we should have cut over to the alternate drainage to our left (cairn). The rubble isn't too bad yet but will get horrific in minutes.
How is this any fun?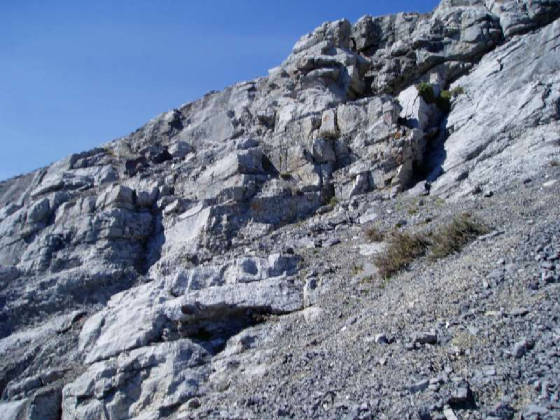 In a futile effort to escape the never ending rubble and scree I opted to climb these 3rd/4th class ledges. The correct route continues south of the false summit on easier terrain. Of course, I quickly found out that my route was a bit too interesting as I traversed on extremely chossy and moderately exposed rock.
Carrie pulls the chute and waits for me to claim the false summit.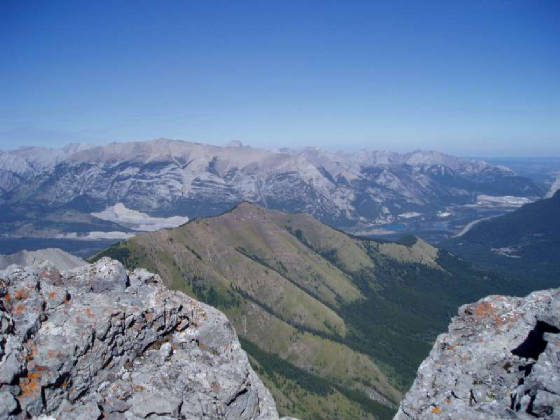 False summit and the view east. The lower green ridge is called Wind Ridge which is a steep hike/easy scramble.
The true summit. Note all the easy breaks in the cliff bands.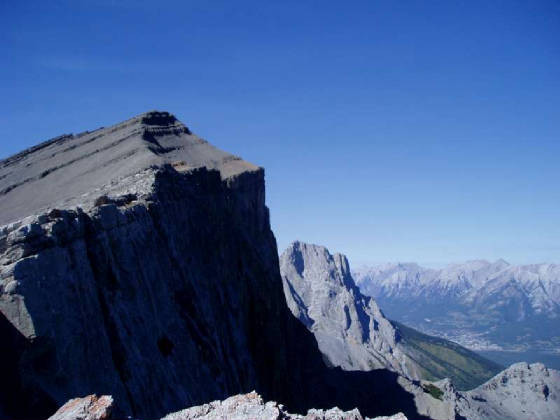 False summit view north.
Wind Tower to the south.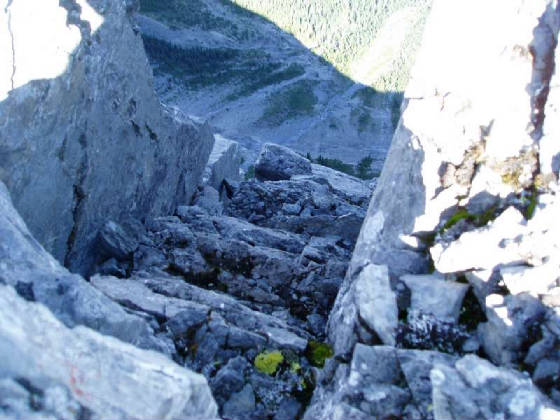 Huge drop off the false summit.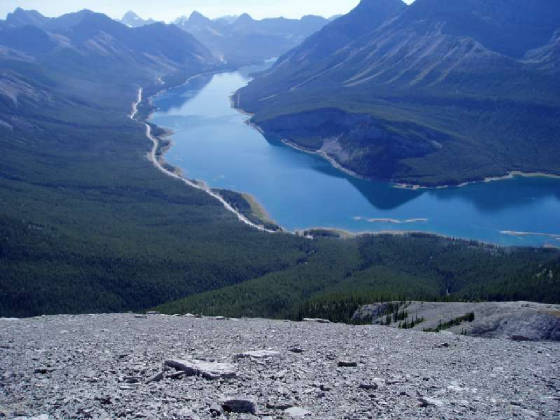 Looking west to the lakes... and the car.... and the dust....