Date: June 27, 2006
Participants: The author and Carrie
Distance: Approximately 10 km
Elevation Gain: Approximately 915 m
Maximum Elevation: 2348 m (7,701 ft.)
Elapsed Time: 6:45 approx.
Published Routes: Daffern (route taken differs)
Published Rating: "___"
Difficulty - Endurance: 4.5
Difficulty - Technical: 3
GR380492, unofficially named "Midnight Peak", is an easy scramble from Baldy Pass as described in Daffern's trail guide. We did not do the route as published but rather did the ascent as suggested by Bob Spirko. Bob's route travels along most of the ridge connecting Midnight Peak to Highway 40. We also took Bennett Wong's suggestion and descended via the drainage west of Daffern's route.
I'll just start by saying that anyone bagging this peak should not use the drainage and, by the very close look I had at Daffern's route, should avoid that as well due to crap talus that has a habit of turning a good hike into an ankle breaking scramble. Although I did not come up this way, the route from Porcupine North to midway on the ridge to Midnight Peak looks to be the best route and would avoid the lame talus when coming from Baldy Pass and the bushwhacking when coming from Highway 40.
The scrambling on the ridge is easy and mostly avoidable but for a short downclimb near the false summit, which if tackled head on provides some moderate scrambling. It can be circumvented somewhat to the south and then rates as easy.
The summit view is respectable and allows for a good look at the three peaks of Baldy to the North, all of which are lower than Midnight Peak… another bonus, you can avoid most of the crowds congregating on Baldy!
There is a way to connect to at least one neighbouring peak to the South. We did not exercise this option as a dark storm cell was hovering about on the day of our climb.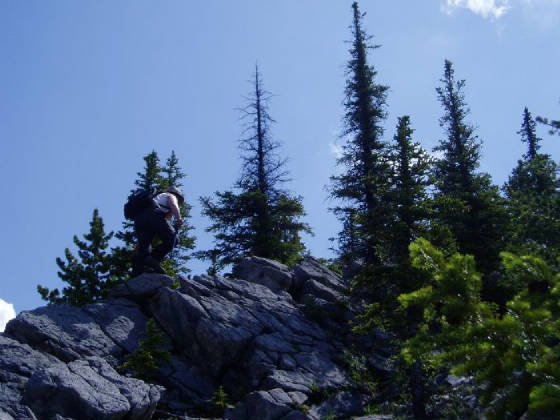 Easy scrambling on the ridge.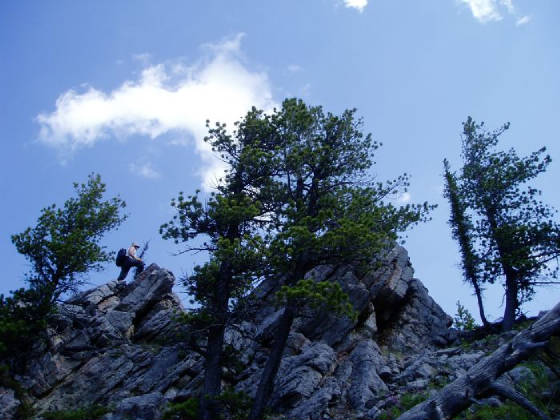 Moderate scrambling on the ridge.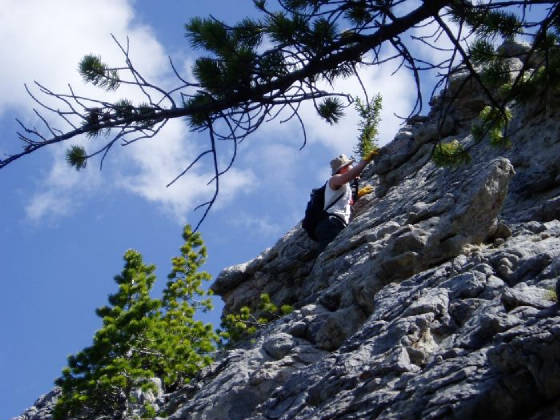 Difficult scrambling on the ridge.... most of which can be circumvented.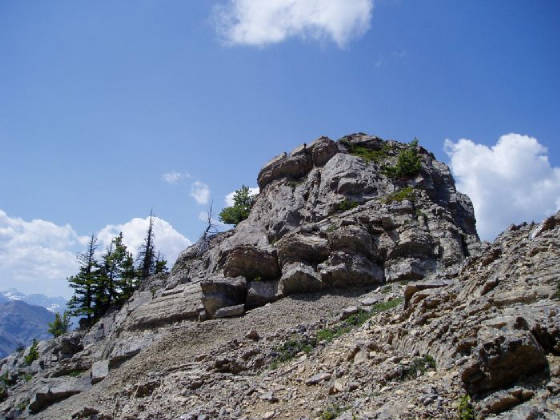 This can't really be avoided and is moderate scrambling over the top, easier to the south side (the north side is a vertical drop).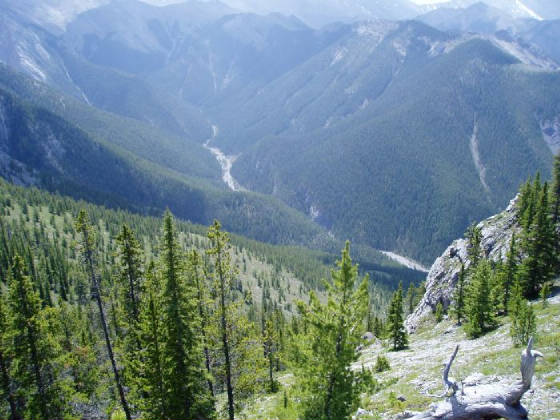 This is probably the best way to gain the ridge, Porcupine North lies below.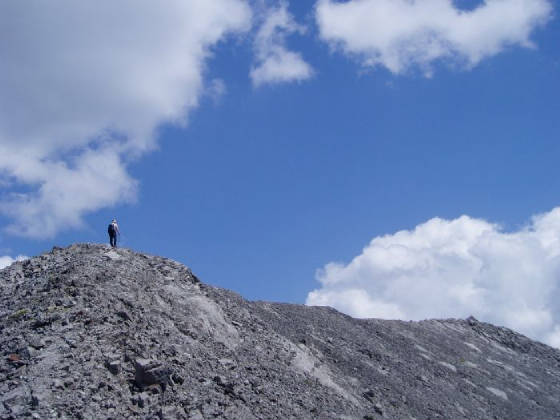 Approaching the summit from the false summit.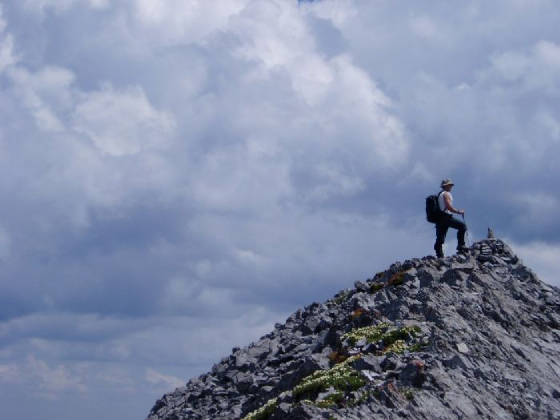 At the summit...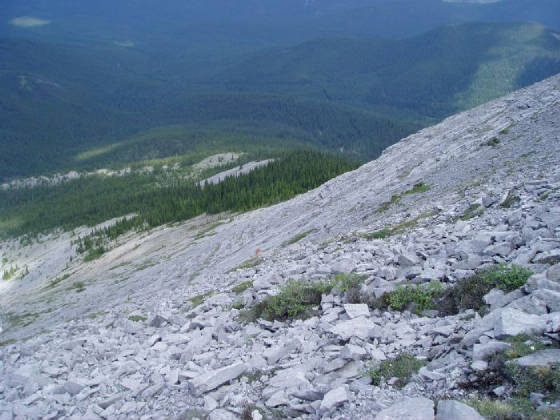 ... the descent (it is much steeper than it appears).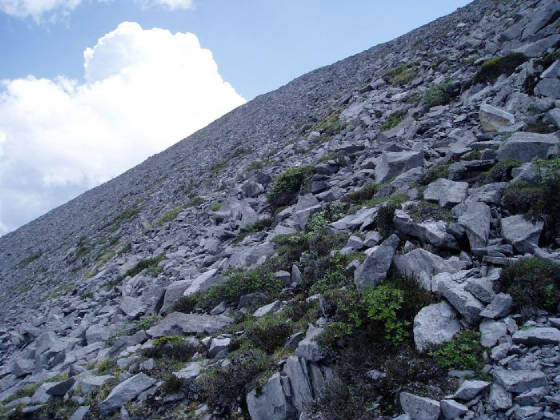 This is the kind of stuff that has to be dealt with on descent.